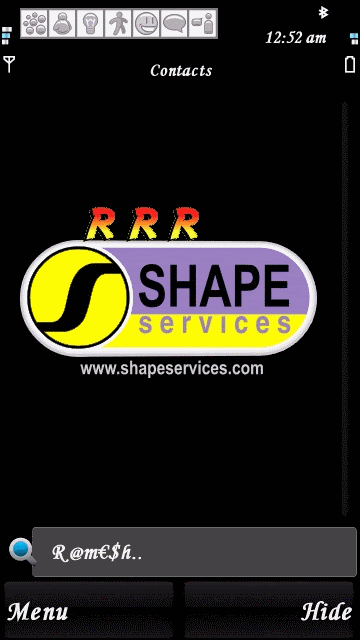 Chat within AIM/iChat, MSN/Windows Live Messenger, Yahoo!, ICQ, Jabber, Google Talk and MySpace IM from your mobile phone regardless of location and mobile operator. No cost per message!
Here are some key features of "IM+ for S60 Phones":
· Message History. View correspondence with your contacts even when you're offline.
· A list of contacts who you have new messages from will be displayed by focusing on the envelope in the upper right-hand corner.
· Voice messaging enabled. Send and receive voice messages with IM+.
· File transfer. Excellent alternative to MMS, send files over GPRS.
· Full presence status support. Set your own status to give your contacts an idea of your mood.
· You can see your contact's status in dialog window.
· Contact list management functions including add/delete features.
· Layout aware. Screen renovation during the orientation change (portrait and landscape).
· Set up melody alert. Select the melody for messages received. Select the melody when another user gets online.
· Multiple dialog windows. Don't miss a moment, chat with several buddies simultaneously.
· Smileys. Add emotions to your messages, a huge set of funny faces available.
· Multiple code pages support. Exchange messages in any language installed on a phone.
· Integrated help function. Easy to configure and easy to chat.
· Support requests. Send support requests directly from mobile devices.
Requirements:
What's New :-