Update: PVN v2.0 Nokia Belle Refresh Custom Firmware for Nokia N8
With the arrival of Nokia Belle Refresh firmware update, modders and CFW cookers are working hard to bring in awesome modded firmwares with much more potential and mods integrated inside them, so that you guys can enjoy more out of your Nokia N8. We had posted AminKing's v9 CFW (we will update it as soon as v10 arrives with Nokia Belle Refresh) that was based on Symbian Belle, today we are going to post PVN v2.0 CFW based on Nokia Belle Refresh for Nokia N8 by Praveen Nandam (Dude you are doing great job!! Keep it up!!). This firmware only works with Nokia N8. If you are Nokia 808 PureView user, PVN has recently released PVN v1.3 CFW for Nokia 808 PureView.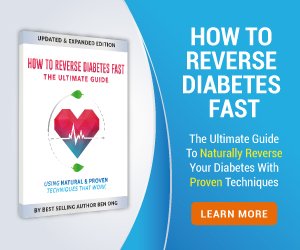 Major Features of PVN v2 Nokia Belle Refresh Custom Firmware for Nokia N8:
Jailbroken – helps you to install unsigned apps / games / mods

without certificate and component built in errors

Modded CPU and GPU (Better graphics, performance, battery. This also fixed the lag in v1)

Fixed notifications widget issue

High Volume Bug Fix Patch added(iExtra mod)

Customizable Equalizer in Music Player from ROM

165+MB free storage space in C:/
Music folder that will be scanned on Refreshing the Music library will be E:/Music, F:/Music and C:/data/music
Belle FP1 style task manager
Nokia N9 fonts
ROM Patcher with patches
Editable Music Equalizer and Metadata
Photo and Video editor in ROM (Z:/) instead of C:/ (won't be removed with hard-reset)
Unlimited Homescreens
Firmware language is: English only

Custom Theme Effects (C:/Resource/Effects) Apply OPEN4ALL patch from ROM patcher to enable read/write access on C:/resource/effects
How to Flash this Custom Firmware on your Nokia N8?
Detailed Change Log PVN v2 for N8:
– Modded CPU and GPU (Better graphics, performance, battery. This also fixed the lag in v1)
– Fixed notifications widget issue
– High Volume Bug Fix Patch added(iExtra mod)
– Customizable Equalizer in Music Player from ROM
Detailed Change Log PVN v1 for N8:
– Language: English Only
– C Drive: 165+ Mb Free Space
– RAM Tweak v6 Added
– Improved Ram Cleaning Speed
– Increased Heap Size & Reduced App closing delay
– Cache drivers Optimized
– Feature Pack 1 Task Manager
– Screensavers added: Big Clock, Music, Animation, Slideshow
– N9 Screensaver (Select Big Clock)
– Install server with log from rom
– Notification Widget Added
– Changed the fonts to N9 fonts
– Ability to read all folders in E and F drive from default file manager
– Browser cache: E Drive
– Browser download resumed
– Unlimited Call log duration mod added (Max 999 Days)
– Photo and Video Editor in ROM
– Extra symbols in Messaging (5 Pages)
– All profile renaming ability
– Editable Metadata editing for Songs in Music Player
– Added ROM Patcher 3.1 + Patches
– Restored Data Connection Monitoring in Log (GPRS/Wifi Connection in Log)
– Log,Clock,Calendar,Messages,Contacts and Search is removed from Autostart
– All 808 and N8 Ringtones Added to ROM
– Free folder creation
– FM Radio Landscape
– Widgets Renamed for Better readability
– Added Extra Transparent Widgets (Profile, Digital Clock)
– VPN Widget Added
– Added Contact Communications Widget From ROM
– Call Duration and Call After Summary On by Default
– New Startup and Shutdown Animation
– Removed SMS sending to Nokia after flash and Hard Reset
– Removed some NFC Files from Core
– Disabled Active Diverts Notifications
– AlphaNumeric Keyboard Speed Modded
– Tweaked Music, Gallery and Video Search
– More Equalizer presets in Music Player
– Added Mini Contact Widget with Text
– Added Music Player Compact (3 different Music Widget sizes in All)
– Unlimited Home screens (100 Max)
– Can delete default homescreen
– Custom animation/sound from E:\Animation (Copied on First boot)
Removed From C Drive:
– Nokia Recommendations
– Microsoft Communicator
(Please update if I have removed anything else)
Credits: