Camera Pro processes images in background, so you can capture more images directly after taking a picture. But CameraPro provides 100% quality (=raw jpeg) by default which results in up to 5 times larger image sizes (like 10 MB instead of 2 MB). Thus sometimes CameraPro can be a little bit slower than the built in camera when taking pictures with 100% quality.

Does CameraPro hack or alter the camera firmware in any way?
No, CameraPro is a stand-alone application which provides the same, or even better, quality and features as some hacks (e.g. HyperX) available but without altering the camera firmware nor the built-in camera app settings.
How can I take pictures in 16:9 format?
When you are in photo mode, please goto "Settings" and change the image size to e.g. "4000×2248".
How can I record videos?
To switch to video mode goto the "Camera Mode" menu item and select "Video mode". Video recording is started with the same buttons as used for image capturing.
CameraPro offers powerful access to N8 camera and video: 11x near continuous digital zoom, raw jpeg stream, flash, whitebalance, exposure(compensation), brightness, contrast, saturation, sharpness, effects(negativ,…), virtual horizon, compass, anti-shake, time lapse, bracket(HDR), continuous autofocus, macro, manual ISO, presets, self timer, burst shooting, HD video (15,25,30 fps), expert video with custom frame sizes, bitrate, video/audio codec, frame rates.
List of Features
All Phones
Please note that features have little variation due to different hardware used in various phone models. For instance not all phones have a compass sensor.
– Quick access (one-tap) to all functions
– Near Continuous Digital Zoom
– Raw jpeg stream (raw data received from camera)
– Various flash modes
– Whitebalance
– Exposure modes and compensation
– Image Controls: Brightness, Contrast, Saturation, Sharpness
– Effects: negative, sepia, black/white, natural, …
– Shooting assistance: virtual horizon, compass, sparse- and dense grids
– Camera modes: anti-shake, time lapse, bracket (for HDR), self-timer, burst shooting
– Macro modes
– Manual ISO level
– Presets (to store and load custom settings)
– Background processing: pictures are stored in background (allows faster shooting)
– Video mode with different frame rates (15, 25, 30)
– Expert video mode to gain full access to video features of phone
Changelog:
3.60
– Bug Fixes

3.4.9
– Exit Button is hidden while picture is being saved.
– GPS Bug Fix
3.4.8
– Improved Hungarian translation
– Bug fixes
3.4.7
– Added option to use volume keys for exposure compensation
3.4.6
– Added: videolight on off with forward headset button
– Added: pause video recording with backward headset button
– Bug fixes
3.4.5
– Added support to capture small ~5MP photo together with full resolution photo (SLOW!!!)
– Added support to focus/close preview with headset stop button
– Fixed viewfinder rotation bug
– Bug fixes
3.4.0
– Improved translations
– Bug fixes
3.3.9
– Added french translations
– Added manual ND filter support (Nokia 808)
3.3.8
– Added menus: capture, focus, quick video (-> "Arrange menus")
– Added Portuguese translation
– Improved translations
3.3.7
– Added option to faster switch to front camera
– Improved translations
– Bug fixes
3.3.6
– Added option to keep screensaver active
– Fixed "Set CameraPro as default" option
– Improved translations
– Bug fixes and improvements
3.3.5
– Added one-touch selection option
– Added: image control values are now reset when the text is tapped
– Added version info to info dialog
– Added support for front camera
– Improved GPS handling
– Fixes presets
– Bug fixes
3.3.4
– Fixed crash when "Shutdown on keylock" enabled
– Added entry to remove individual menu buttons (in "arrange menus")
– Added option to record video files bigger than 4GB without splitting (exFAT only)
– Added option to close CameraPro when screen lock enabled / background to save battery power
– Added option for acceleration sensor calibration
3.3.2
– Fixed bug when switching from video to normal mode
– Improved video mode
– Bug fixes
– Added option to use system apps for email and MMS
– Fixed video recording bug
– Added Ukrainian translation (testing)
– Added option to capture directly after touch focus
– Improved saving when keylock is enabled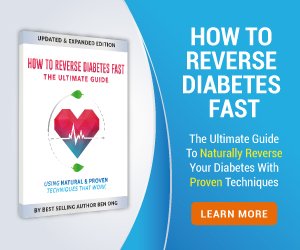 Please use the serial key inside the download package with version 3.60.
Please install the correct version according to your device, N8's version will work with all other devices except for Nokia 808 PureView. Nokia 808 PureView's version will only work on 808PV.
Direct Download
N8FanClub.com_CameraPro_v3.5.1_S3_Anna_Belle_Signed.sis
N8FanClub.com_CameraPro_v3.5.1_S3_Anna_Belle_Signed.sis
N8FanClub.com_CameraPro_v3.5.1_S3_Anna_Belle_Signed.sis

Download for Nokia 808 PureView only
N8FanClub.com_CameraPro_v3.50_Pureview_signed.sis
N8FanClub.com_CameraPro_v3.50_Pureview_signed.sis
N8FanClub.com_CameraPro_v3.50_Pureview_signed.sis
N8FanClub.com_CameraPro_v3.50_Pureview_signed.sis

Serial Key is not working for v3.60 at the moment, please wait for the patched version or try using the previous release that is 3.5.1
N8FanClub.Com_QCameraPro_v3.60_S3_Anna_Belle_Signed_full_inC_serial_key.zip
N8FanClub.Com_QCameraPro_v3.60_S3_Anna_Belle_Signed_full_inC_serial_key.zip
N8FanClub.Com_QCameraPro_v3.60_S3_Anna_Belle_Signed_full_inC_serial_key.zip